The Salvation Army in Nanaimo relies heavily on the Community Fundraising events that happen throughout the year. Our Christmas Campaigns, including Kettles, the Give and Go, and the Nanaimo Concert band and Santa Shuffle are the biggest events of our fundraising year.
All the money that is raised in Nanaimo through Events, stays in Nanaimo.
We have many outside groups holding events which benefit The Salvation Army and show the support that is generated here for our Community. Some events are a Santa Shuffle done with the Running Room, Give & Go (organized by the Nanaimo Daily News and CHEK TV), Food Drive (organized by Island Radio at Quality Foods), Food Drive (organized by Big Boys Toys) and Craftsman Collision Food Drive with Save on Foods (where Craftsman Collision matches all donations for the day).
If you have any questions about Fundraising or Donating to The Salvation Army Nanaimo, please contact:
(Envoy) Dawne Anderson
505-8th Street, Nanaimo, B.C.
V0R 1B5
(250) 740-1004 or cell (250) 716-6595
dawne_anderson@sananaimo.org
HEALTHY HEARTS PET TREATS
ALL NATURAL- NO PRESERVATIVES- GLUTEN FREE
125 gram bag is $7.00      500 gram bag is $25.00
Call 250-740-1004
PANAGO GIFT CERTIFICATE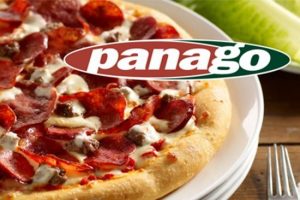 TIRED OF COOKING
$14 for a MEDIUM PIZZA
Up to 10 toppings- Gluten Free crusts available
Call 250-753-8834 or 250-740-1004
Pick Certificates up at
The Salvation Army 505-8th St. (Mon-Fri. from 9-3)
We take Cash, Debit, or Credit Card