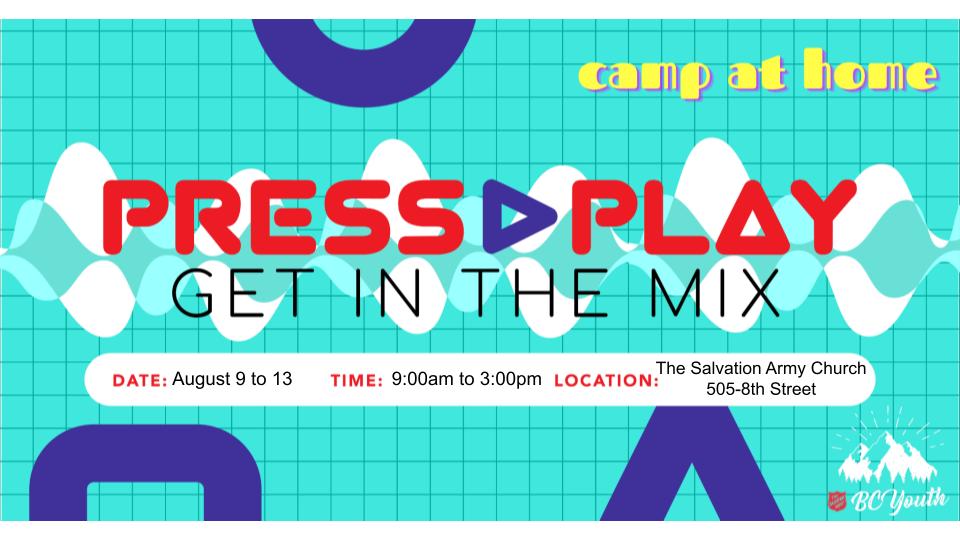 09 Jul

Day Camp
Press Play – Get in the Mix!
Camp Sunrise is coming to us! We are excited to host a day camp leadership team to lead your kiddos into a fun week of learning about how they can be confident because of Jesus while they hear stories from the Bible, enjoy music, games and a fantastic craft that they can take home at the end of the week!
Dates: Aug 9th to 13th
Time: 9:00am to 3:00pm
Ages: 5 to 12
Where: 505 – 8th Street The Salvation Army Nanaimo Church
Snacks and Lunch are provided, please send along a reusable water bottle labelled securely with your child's name. We will be playing outside too.. so remember hats and sunscreen please!
Call Carolyn if you have any questions 250.619.5950